CanREA is delighted to announce the return to in-person industry events this spring.
CanREA events offer unmatched opportunities for Canada's top renewable energy companies to get noticed. Mark your calendar to claim your spot among industry leaders!
Headlined by our annual Operation Summit at the end of May, CanREA's spring events calendar also features an informative webinar on energy storage and golden opportunities for face-to-face networking in many regions of Canada.
More events will be added shortly, so stay tuned to CanREA's newsletters for more information.
Registration is now open for the following CanREA events: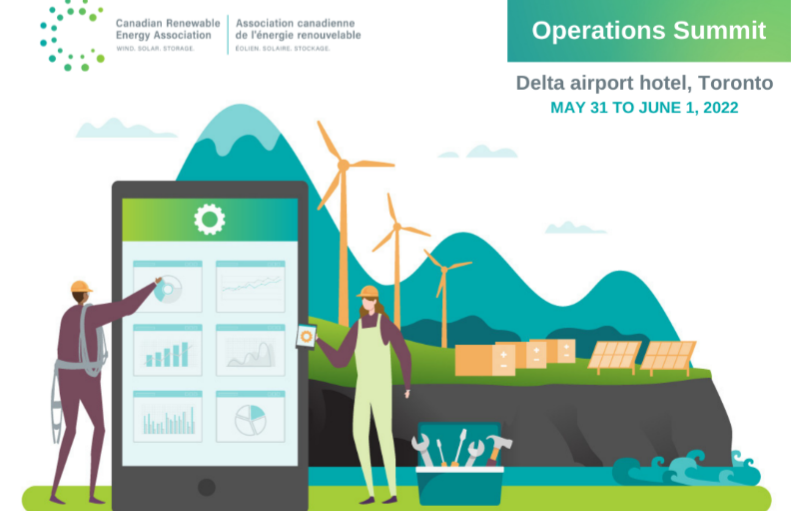 CanREA Operations Summit 2022
May 31 and June 1, 2022
Delta Hotels Toronto Airport & Conference Centre
Toronto, Ontario
CanREA's Operations Summit is the only event in Canada dedicated to the operation of wind, solar and energy-storage sites.
The 2022 edition features an exciting educational program, a fresh emphasis on networking opportunities, and a one-stop shop exhibit hall for supply-chain professionals, construction companies, service organizations and facility owners looking for cutting-edge O&M technologies.
Reserve your ticket today!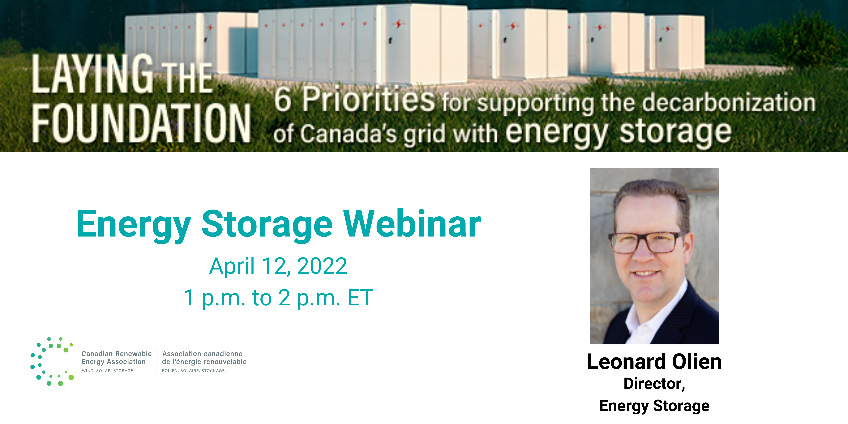 CanREA Webinar on energy storage
"Laying the Foundation: How to enable energy storage and support decarbonization in Canada"
April 12, 2022, 1 to 2 p.m. (EST)
Don't miss this opportunity to hear directly from the lead author of CanREA's new whitepaper, "Laying the Foundation: Six priorities for supporting the decarbonization of Canada's electricity grid with energy storage."
On April 12, Leonard Olien (CanREA's Director for Energy Storage) will present CanREA's perspective on what is required to advance energy storage in Canada. He will provide key information on the diversity and flexibility of energy-storage technologies and introduce CanREA's six priorities for facilitating the deployment of energy storage in electricity markets across Canada.
CanREA Golf Tournaments
Fore! This spring, join movers and shakers of the Canadian renewable-energy industry for exclusive CanREA golf tournaments in two regions. This is a unique opportunity to connect with other CanREA member companies while entertaining your important clients on the fairway—and in the club afterwards.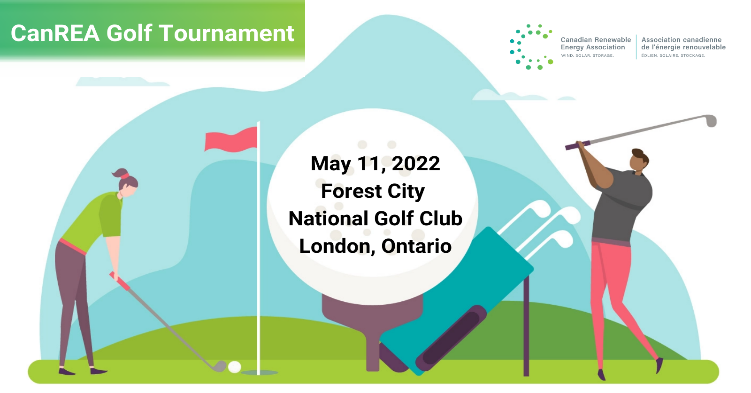 In Ontario, we tee off on May 11 at Forest City National Golf Club in London.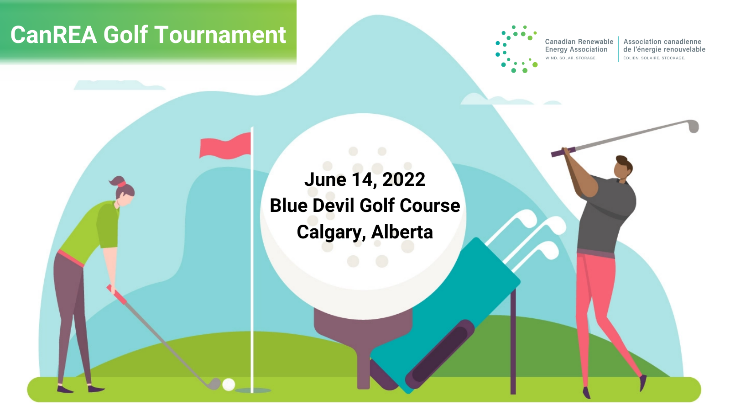 Out west, please join us June 14 at the Blue Devil Golf Course in Calgary.
Sponsorship opportunities
Looking to enhance your company's profile and brand? Increase your organization's visibility among Canadian renewable and energy-storage communities with CanREA's event-sponsorship opportunities! Check out the event sponsorship page to learn more. Have any questions? Contact CanREA's Membership and Business Development Manager, Julie Mair.
Health and safety
CanREA places the highest importance on health and safety. CanREA events follow, at a minimum, the relevant COVID-19 public health guidelines determined by the jurisdiction where the event is being held. CanREA is committed to taking the precautions necessary to ensure our in-person events provide a safe environment for all, including attendees, participants, vendors and employees. Detailed information about the COVID-19 measures in place for each event will be available on the event-registration webpage.