Thank you to all the Canadian renewable-energy industry leaders who joined us in London, Ontario, for an exclusive golf tournament, attracting more than 65 players.
The golf tournament was a unique opportunity for CanREA members to connect while entertaining important clients on the fairway — and in the club afterwards.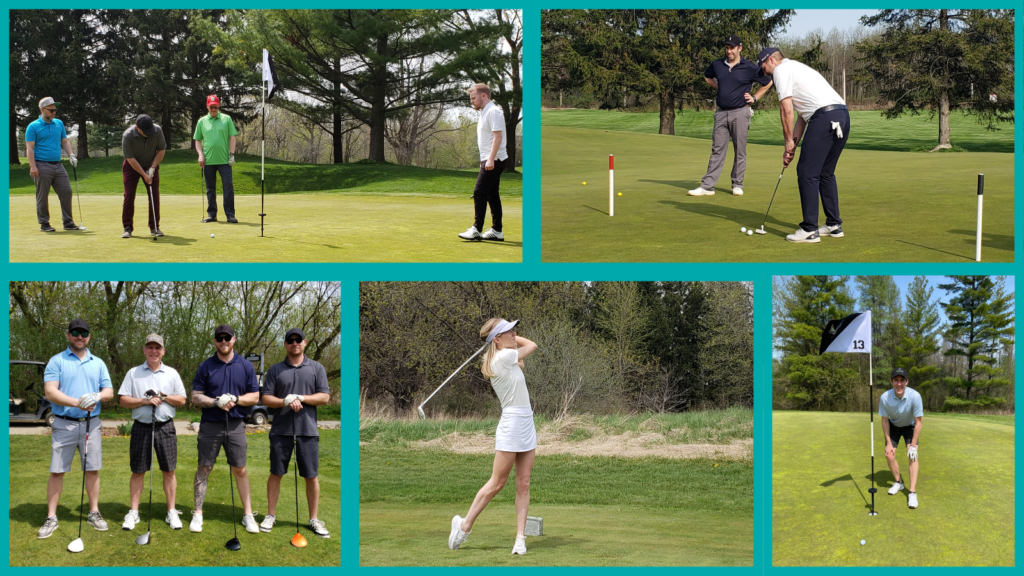 It was a sunny, 27-degree day as players enjoyed 18 holes of golf, along with a BBQ lunch, networking reception, dinner and prizes presentation.
Unfortunately, no golfers won the $10,000 hole-in-one prize, but Douglas Proska of member company Compass Energy Consulting got extremely close!
Congrats to all of our prize winners! You earned it!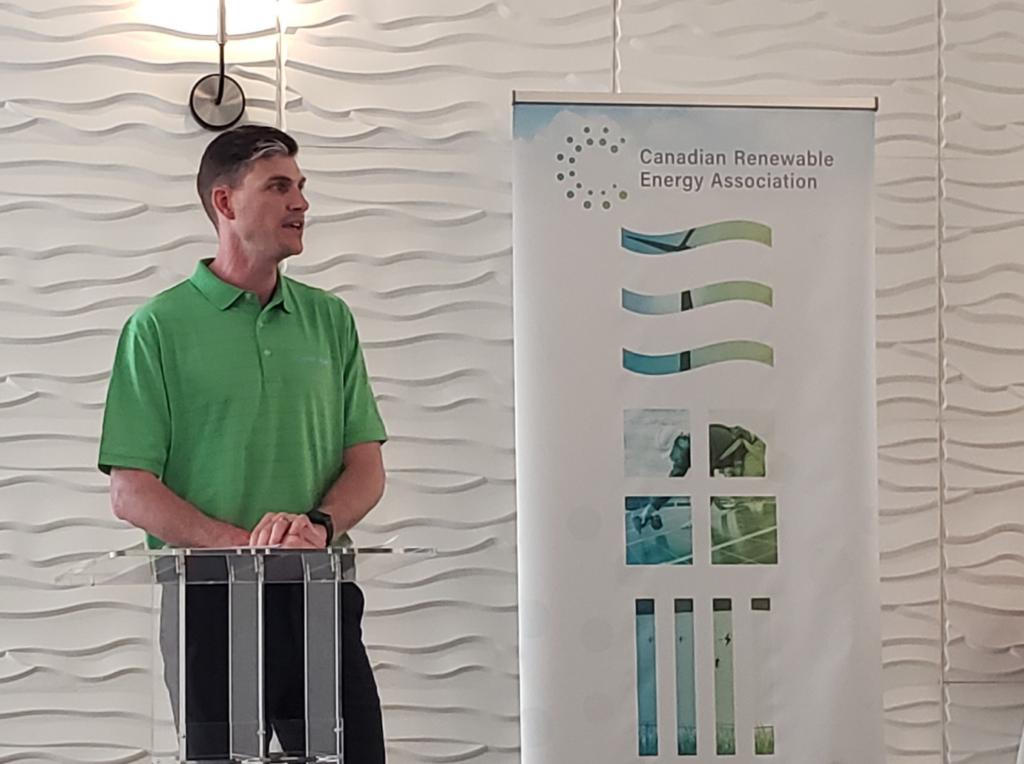 Phil McKay, the Senior Director of Operations at the Canadian Renewable Energy Association, thanked everyone for helping to make this CanREA Golf Tournament a success.
"Your participation makes a real difference for CanREA and our industry: This golf tournament raises funds that go straight to supporting CanREA's core services, working for our members to ensure wind energy, solar energy and energy storage play a central role in transforming Canada's energy mix," he said.
If you missed the Ontario tournament but would like to link up with CanREA members out west, join us at our Calgary tournament on June 14 at the Blue Devil Golf Course in Calgary.
Visit our website for more details.
We hope to see you there!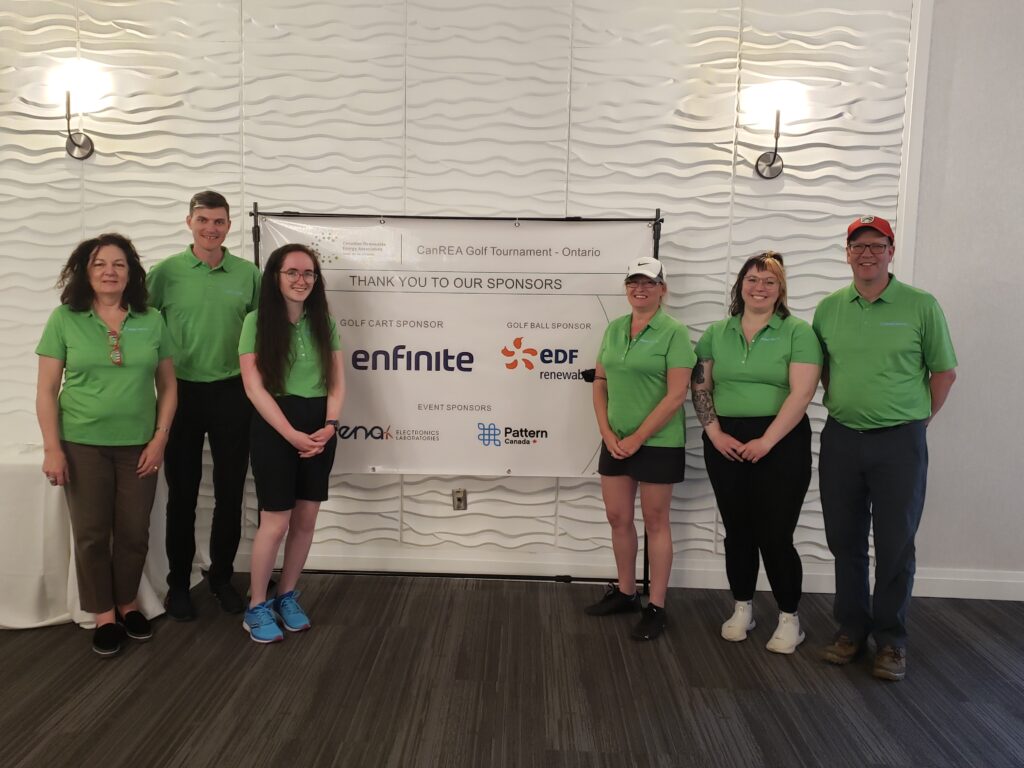 Thank you to our sponsors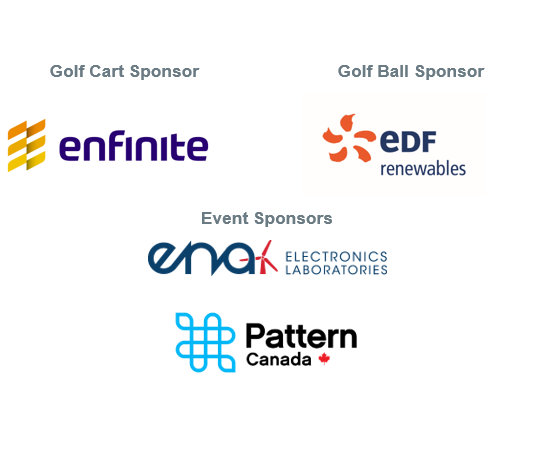 Sponsorship opportunities – stand out from the crowd
Sponsorship opportunities are available for CanREA's upcoming Golf Tournament on June 14 in Calgary. Please check out the Sponsorship Prospectus and contact Julie Mair, CanREA's Membership and Business Development Manager, to discuss interesting ways you can stand out from the crowd as a sponsor and showcase your company as a leader in the industry.