The Canadian Renewable Energy Association (CanREA) wishes to recognize the following CanREA member companies who have provided financial support for the wider dissemination of CanREA's 2050 Vision.

"Leaving a legacy and making a difference in the communities where we live work and operate rests at the very heart of our company. We take great pride in building strong relationships based on trust and collaboration. As we engage with all of our key stakeholders – from the initial siting of a project and through the life of our operations – we work to create a shared future where renewable energy provides a direct complement to the energy and expertise that already exists within local communities."

—Grant Arnold, President and CEO of BluEarth Renewables.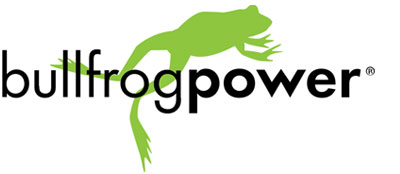 "Bullfrog Power's community of businesses and individuals have shown that consumer demand can accelerate Canada's transition to renewable energy sources. But for our efforts to have the greatest impact, we need regulatory frameworks that remove barriers to decarbonization and prioritize new wind, solar, and battery storage projects. That's why we're proud to support CanREA's 2050 Vision and foster collaboration on the path to net zero emissions."

—Suha Jethalal, President, Bullfrog Power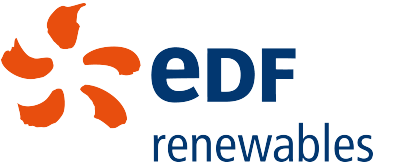 "EDF Renewables would like to thank CanREA for its leadership in releasing the 2050 vision statement. We could not agree more: the time to invest in Canada's future electric grid starts today. As a developer, owner and operator of renewable energy generation globally, we know that the pathway to net zero starts with a deep decarbonization of the electricity system. EDF Renewables will continue to work diligently to bring experience and capital to deliver safe, reliable and affordable zero carbon energy facilities across Canada."

—Cory Basil, Vice-President, Development, EDF Renewables

"The proposals laid out in CanREA's Vision 2050 are both critical and practical steps to accelerating Canada's journey to Net-Zero. The deployment of renewables must be accompanied by the transformation of the electrical infrastructure and regulatory frameworks that will turn this vision into reality."

—Dave Caroll, Chief Renewables Officer, ENGIE North America

"The global energy system is transitioning from molecules to clean electrons as our primary source of energy. Our ambitious net-zero goals and the electrification of transportation create massive need for new renewables and energy storage capacity. This is an opportunity to fundamentally re-invent energy and its relationship to society. Renewables projects, like the ones developed by Greengate, represent a rare alignment of environmental, financial, and social interests, which I am confident will help lead us to a cleaner and more sustainable future for all."

—Dan Balaban, CEO, Greengate Power Corporation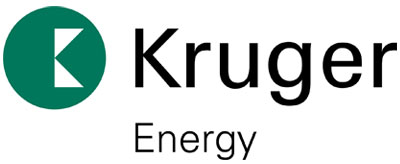 "We fully support CanREA's 2050 Vision for our transformative journey to reach net-zero GHG emissions by 2050. Each of the measures identified in this document's "To-Do" list will help set us on the right path to reach that goal. Green hydrogen, for example, is vital to decarbonizing our economy, and by reducing greenhouse gas emissions from today's hydrogen production using renewable energy instead of fossil fuels, we will ultimately deliver a cleaner, more sustainable future."

—Jean Roy, Senior Vice President & Chief Operating Officer, Kruger Energy
"Northland Power stands with CanREA and its commitment to move the needle on climate change by leveraging the power of wind energy, solar energy and energy storage, as articulated in this 2050 Vision. As Northland works to build a sustainable and carbon-free world, we urge federal and provincial decision-makers to take those actions that give Canada the best chance to defeat climate change for the sake of future generations."

—Michelle Chislett, Managing Director, Canada & US Development, Northland Power

"We fully support CanREA's 2050 Vision for our transformative journey to reach net-zero GHG emissions by 2050. Each of the measures identified in this document's "To-Do" list will help set us on the right path to reach that goal. Green hydrogen, for example, is vital to decarbonizing our economy, and by reducing greenhouse gas emissions from today's hydrogen production using renewable energy instead of fossil fuels, we will ultimately deliver a cleaner, more sustainable future."

—Shannon Sturgil, CEO, Onshore North America, Siemens Gamesa Renewable Energy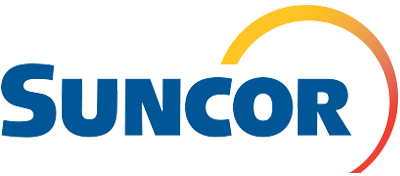 "As Canada's leading integrated energy company, we recognize we are part of the country's emissions challenge and because of that, we have to be a part of the solution. To meet our own objective to be a net-zero company by 2050, Suncor invests and participates in different technologies, innovations and initiatives to reduce greenhouse gas emissions. These include expansion of our existing low-carbon power production through cogeneration and wind power, and working on future low-carbon power production through solar power and clean hydrogen as fuel for power generation. With CanREA, we embrace our role in shaping our shared and sustainable energy future."

—Kris Smith, Executive Vice President, Downstream, Suncor