The Government of Quebec confirms an ambitious wind-supply strategy that will quadruple the number of MW installed by 2040.
Montreal, March 16, 2023—The Canadian Renewable Energy Association (CanREA) is pleased see today's announcement by Quebec's Minister of Economy, Innovation and Energy, Pierre Fitzgibbon, confirming that a new call for tenders is expected to be launched soon.
CanREA commends the Minister's intention to quadruple the number of MW installed in the province by 2040, which is a positive sign for the future of wind energy in Quebec.
"This announcement provides welcome predictability for the renewable energy industry in Quebec. CanREA members are aware of the scale and speed needed for energy deployment in the coming years and are ready to contribute," said Jean Habel, Director for Quebec and Atlantic Canada at CanREA.
To achieve net-zero emissions by 2050, CanREA stresses the importance of remaining agile in the coming years through a range of supply mechanisms and by integrating a diverse array of renewable sources into Quebec's energy mix.
Wind Supply Strategy
CanREA welcomes the Quebec Government's launch of a 1,500 MW call for tenders, with operations set to begin no later than December 2029. This announcement is part of a wider strategy that will quadruple the number of MW installed in Quebec by 2040—excellent news for the industry.
CanREA had advocated for predictability and consistency in future wind deployment supplies, as did several partner organizations. Our position was well received by the Government, given the current pressure on both workforce and supply chains, and the importance of having an upstream discussion with local communities.
Energy Transition
The announcement of a longer-term strategy for wind deployment in suitable areas reaffirms the need to view energy deployment in a more comprehensive manner, building on Hydro-Québec's announcement yesterday that six wind energy projects were selected for proposals, accounting to nearly 1,150 MW of installed wind energy.
What's more, it is imperative that energy production be integrated with transmission and distribution. Hydro-Québec's 2022-26 strategic plan outlines the need for more than 100 TWh of additional renewable electricity in order for Quebec to reach net-zero emissions by 2050— strategic plan aligns with CanREA's 2050 vision.
"CanREA maintains that to achieve net-zero emissions by 2050, Quebec's energy deployment will require an even more diversified energy mix, a range of supply mechanisms, and ongoing collaboration with Hydro-Québec. This will allow us to work together to align transmission and distribution system deployment with the need for additional generation described in the 2022-2026 strategic plan," said Mr. Habel.
Photo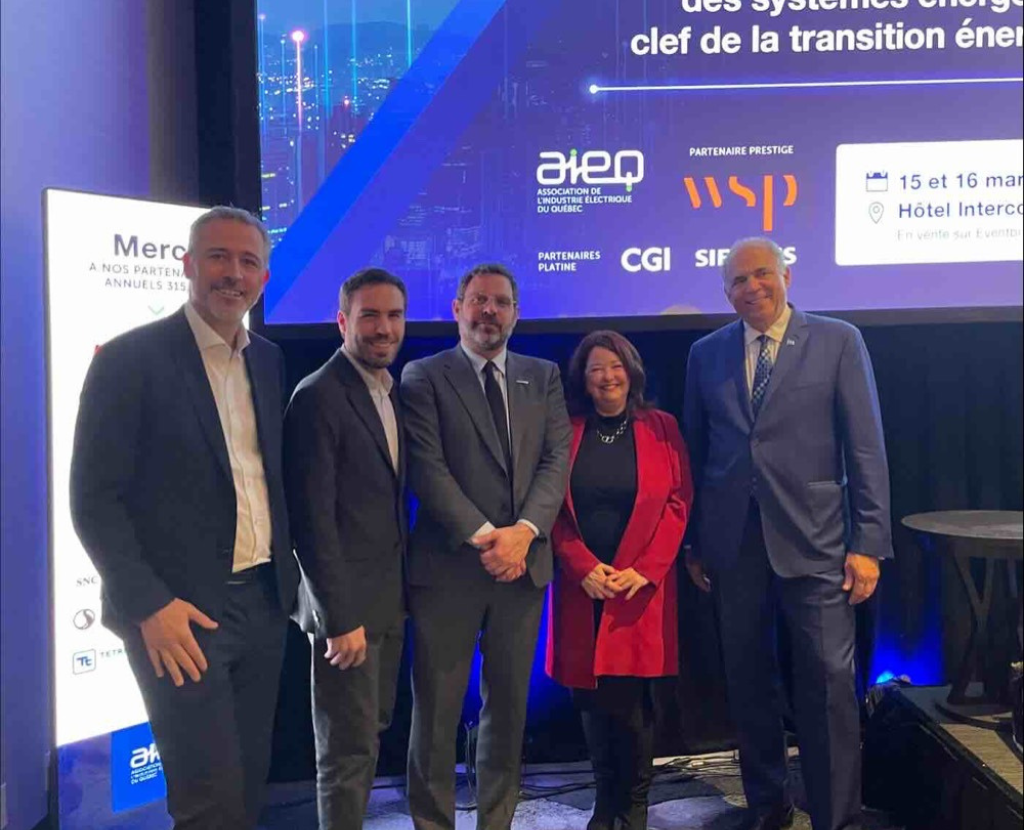 Quotes
CanREA members are aware of the scale and speed needed for energy deployment in the coming years and are ready to contribute. This announcement provides welcome predictability for the renewable energy industry in Quebec."

"CanREA maintains that to achieve net-zero emissions by 2050, Quebec's energy deployment will require a further diversified energy mix, a range of supply mechanisms, and ongoing collaboration with Hydro-Québec. This will allow us to work together to align transmission and distribution system deployment with the need for additional generation in the 2022-2026 strategic plan."

– Jean Habel, Director for Quebec and Atlantic Canada, Canadian Renewable Energy Association (CanREA)
-30-
About the Canadian Renewable Energy Association
The Canadian Renewable Energy Association (CanREA) is the voice for wind energy, solar energy and energy storage solutions that will power Canada's energy future. We work to create the conditions for a modern energy system through stakeholder advocacy and public engagement. Our diverse members are uniquely positioned to deliver clean, low-cost, reliable, flexible and scalable solutions for Canada's energy needs. For more information on how Canada can use wind energy, solar energy and energy storage to help achieve its net-zero commitments, consult "Powering Canada's Journey to Net-Zero: CanREA's 2050 Vison." Follow us on Twitter and LinkedIn. Subscribe to our newsletter here. Become a member here. Learn more at renewablesassociation.ca
For more information or interview opportunities, please contact : 
Bridget Wayland
Senior Director of Communications, CanREA
613-227-5378
communications@renewablesassociation.ca
Virginie Aubé Pelletier
Consultant, TACT
514-243-0329
vapelletier@tactconseil.ca