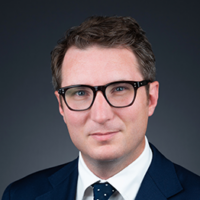 Evan Wilson | March 21, 2023
What Albertans need to know about our thriving renewables market
Alberta accounted for the lion's share—75%—of Canada's utility-scale wind and solar capacity growth in 2022. And even further expansion is expected in 2023. Alberta's recent development is beyond anyone's expectations.
As CanREA's Senior Director of Policy and Government Affairs, Director for Alberta, and a proud Albertan, I am thrilled to see this growth.
But make no mistake, this isn't "the wild west" of renewable energy. Alberta is enjoying well-regulated growth, rooted in strong policies and robust community engagement practices.
Here's what Albertans need to know about the well-regulated West:
1. There are rules.
The first thing we need to know is that Alberta is a well-regulated jurisdiction, governed by a strong framework of renewable energy policies at the provincial level.
I can attest to this because, over the last decade, I have represented CanREA and its members in consultations with Alberta Environment and Protected Areas (and its predecessors) to establish essential directives that are now used to guide the responsible development of renewable energy project sites. For example:
I have also seen the Alberta Utilities Commission (AUC), which regulates the sector, modernize a host of rules, from the application process covered in Rule 007, to sound control requirements in Rule 012, to post-approval monitoring requirements in Rule 033. Albertans need to know that Rule 007 provides key landowner protections in terms of project decommissioning and land reclamation. Not only does it empower the AUC to implement project conditions based on the Conservation and Reclamation plan, but it requires applicants to provide details on how they intend to pay for end-of life work.
2. Renewables never dry up.
The second thing Albertans need to know is what happens to a renewable-energy project at the end of its lifespan.
Albertans are concerned at the moment about "orphan oil wells" on our landscapes and in our communities, with good reason, but it is important to understand that renewable energy project planning presents an entirely different scenario.
Alberta's high-quality wind and solar resources will never "dry up." A wind or solar site can continue to generate power as long as the wind blows and the sun shines.
When the parts used in a wind turbine or solar panel reach the end of their lifespan—about 25 years—they can be swapped out, returning the site to operation. Other physical infrastructure, such as transmission lines and substations, can remain in place for the long haul.
When a site already has 20-30 years of operations data, and good, solid relationships with landowners and communities, and transmission lines already in place, it just makes sense to repower it rather than develop a new one.
According to the Farmers' Advocate Office, "a renewable energy lease gains value over time. Whereas an oil or gas well will become depleted over time, a wind or solar site may be considered 'proven' as it ages. Therefore, even an older site could remain attractive to investors."
In this way, well-maintained renewable energy projects can be truly renewable, remaining in operation and profitable in perpetuity.
Should these projects power down after their 25- to 30-year operational life, Alberta's regulations ensure that decommissioning and reclamation occurs responsibly.
3. Landowners hold the reins.
The third thing Albertans need to know is that, with renewables, landowners hold the reins. Unlike sub-surface energy resources, wind and solar energy are subject to surface rights, which are described here.
One highlight: Landowners have the right to refuse entry to their land for wind and solar projects, so they decide if, where, and how, a renewables project gets installed.
Another: The Surface Rights Act does not extend to the negotiation of renewable energy leases, so renewable energy projects can only be established with a private civil contract. This allows landowners and developers to pen the best possible deal for each party.
In order to move forward on projects, it is in developers' best interest to work in harmony with individuals and communities in the jurisdictions where they intend to operate. Simply put: Developers must address owners' concerns, or they will not get land access, much less work out an agreement.
I have seen this firsthand, with the growth of wind and solar opportunities in Vulcan County, just over an hour southeast of my home in Calgary. CanREA members are at the forefront of this development. It has spurred an influx of well-paid, sustainable jobs for workers in the surrounding community, while offering landowners new ways to generate income, and will continue to provide the community with benefits for decades to come.
I would like to see the same kind of thing happening across Alberta, where CanREA member companies are working hard to establish good, productive partnerships with communities and landowners.
My team and I will continue to engage with key government officials to optimize the strong rules and regulations, policies and community engagement practices already in place, to keep growing the renewable energy sector in a well-regulated way that works for all Albertans.
In 2023, CanREA is running a new monthly blog series. Don't miss a post: Subscribe to our "Power Together" newsletter!