January 30, 2020
Wind energy industry achievements in health & safety and innovation were celebrated at the O&M Summit Awards breakfast
Toronto, Ontario, January 30, 2020 – Wind energy operations and maintenance (O&M) leaders from across Canada and the U.S. wrapped up Canada's largest wind energy O&M event today. The two-day Canadian Wind Energy Association (CanWEA) O&M Summit, held January 29 and 30 at the Hilton, Mississauga, attracted more than 300 wind energy professionals for a solutions-focused program that addressed both the global and regional issues facing this rapidly growing sector.
A critical meeting ground for wind energy stakeholders, the CanWEA O&M Summit highlighted in-depth expertise and actionable solutions, alongside an exhibition featuring 20 leading companies in the sector. Industry professionals kicked off the Summit with a look at what it takes to drive growth in the wind energy industry, while a handpicked panel of innovators provided insight into the reality of developing new wind energy solutions in Canada. Over 40 speakers provided cutting-edge technological insights and led interactive knowledge-sharing discussions on a range of topics, including cyber security, end of financed life, use of multiple technologies, advanced inspections, climate change and the future of wind energy in Canada and around the world. Health and safety were integrated throughout the two days, culminating in a special session on the development of robust health and safety programs.
The industry also celebrated achievements in health and safety and innovation at the O&M Awards breakfast. ENERCON was recognized with the Outstanding Achievement Award for significantly contributing to innovation in wind power facility operations and maintenance. Its newly-implemented suite of advances is lengthy, but one stands out the most. With over 960 wind turbines in Canada, the technical experts in Montreal have implemented a "data lake" to contain all the information streaming in on a continuous basis. Using this data, ENERCON has been able to propose life-extension and reliability actions case by case without becoming overwhelmed by the sheer size of the data. Beyond this, additional data points have been identified for collection, intensive validation efforts executed, and advanced algorithms designed and implemented. This has led to fault prevention, reduced workload for technicians, and avoidance of major component reworking.
The Health and Safety Excellence Award was presented to Siemens Gamesa for its progressive approach to its health & safety program. Siemens Gamesa has developed a workflow tool and repository for "stop work" events where technicians can proactively identify procedural issues, possible training gaps, technical issues with safety implications or other types of risk. The wide-reaching and immediate actions that have been accomplished through the tool are impressive, making safety a priority for every department and level of the organization. It simply and effectively puts safety at the core of the business.
Quotes
"There are tremendous opportunities for future wind energy development and operation that will depend on sustained efforts and new strategies. These efforts will be crucial to our industry's ongoing competitiveness, coupled with continued high safety and environmental standards. And as an industry, we also need to become even more focused on our customers – utilities, system operators and others – and on the products and solutions they need. Increasingly, those solutions will extend beyond energy alone, and encompass a range of ancillary services that wind energy is in fact very well-positioned to provide. Customer-focused solutions will also increasingly encompass not just wind energy alone, but other forms of renewable generation, plus energy storage. Wind developers and operators will remain key players in that future."
– Robert Hornung, President, Canadian Wind Energy Association
"As Canada's wind fleets expand and age, the O&M sector's knowledge base advances and strengthens. As a result, O&M professionals are identifying increasingly targeted solutions to their unique circumstances. At this year's event we saw Canadian innovations like a laser-based foundation health assessment tool as well as imported solutions like a commercially ready bat deterrent system. These technologies are adding to a global toolbox that is increasingly specialized and affordable. The O&M Summit provides a unique opportunity for the sector to come together and share those solutions and support our collective effort to build a sustainable electricity system."
– Phil McKay, Operations and Maintenance Program Director, Canadian Wind Energy Association
"Pattern Canada is pleased to sponsor CanWEA's 2020 O&M Summit as the largest meeting ground for wind energy operations and maintenance leaders. As the country's largest operator of wind power, annually our facilities generate more than $16 million for local economies through property taxes and landowner royalties and contribute over $3.5 million to communities through our Community Benefit Programs. Pattern Canada is proud of the commitments and investments we have made and we look forward to supporting communities and economies for many years to come."
– Lauge Nielsen, Director Field Operations, Pattern Canada
"Team-1 Academy was delighted to exhibit at the CanWEA O&M Summit. With more than 300 attendees, the Summit provided an unmatched opportunity for us to share our wind energy safety training services with key decision-makers. It's a must-attend for anyone in the O&M sector."
– Scott Connor, Chief of Training, Team-1 Academy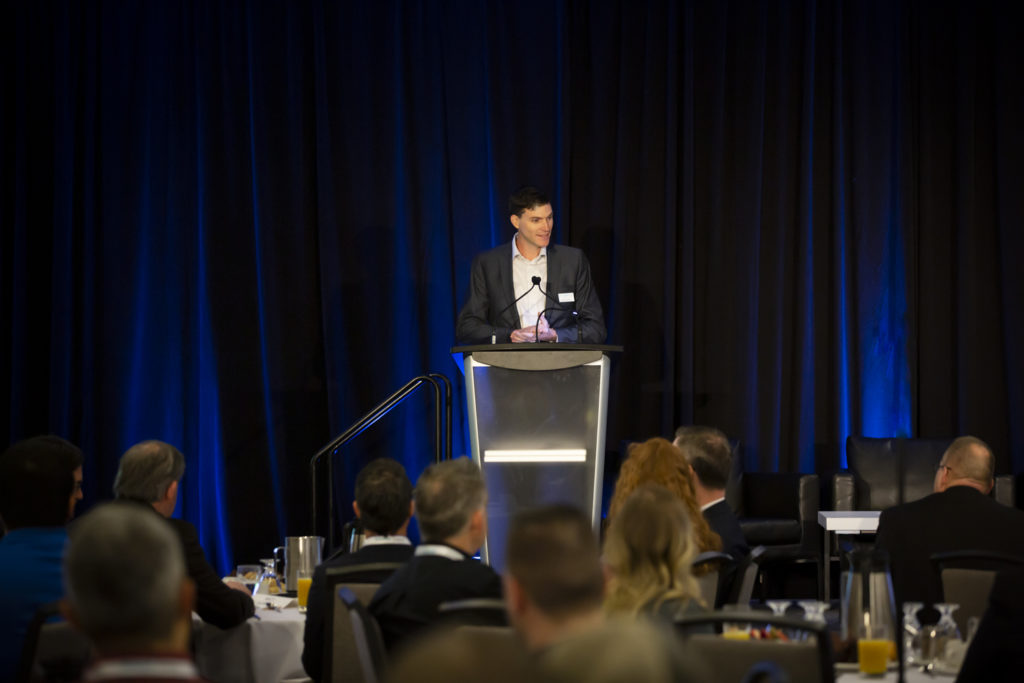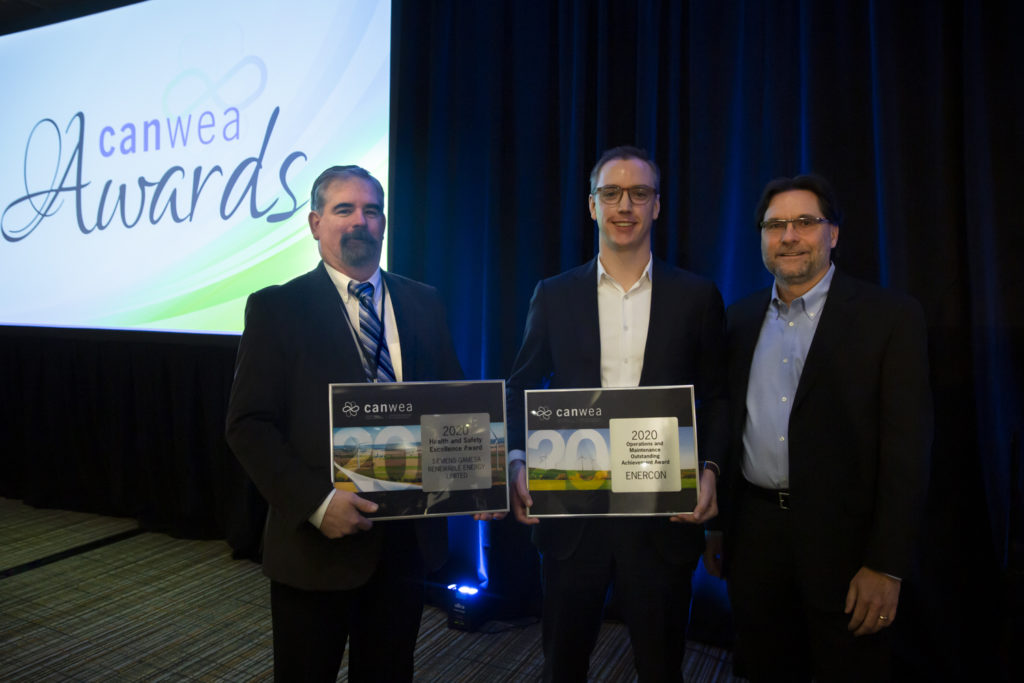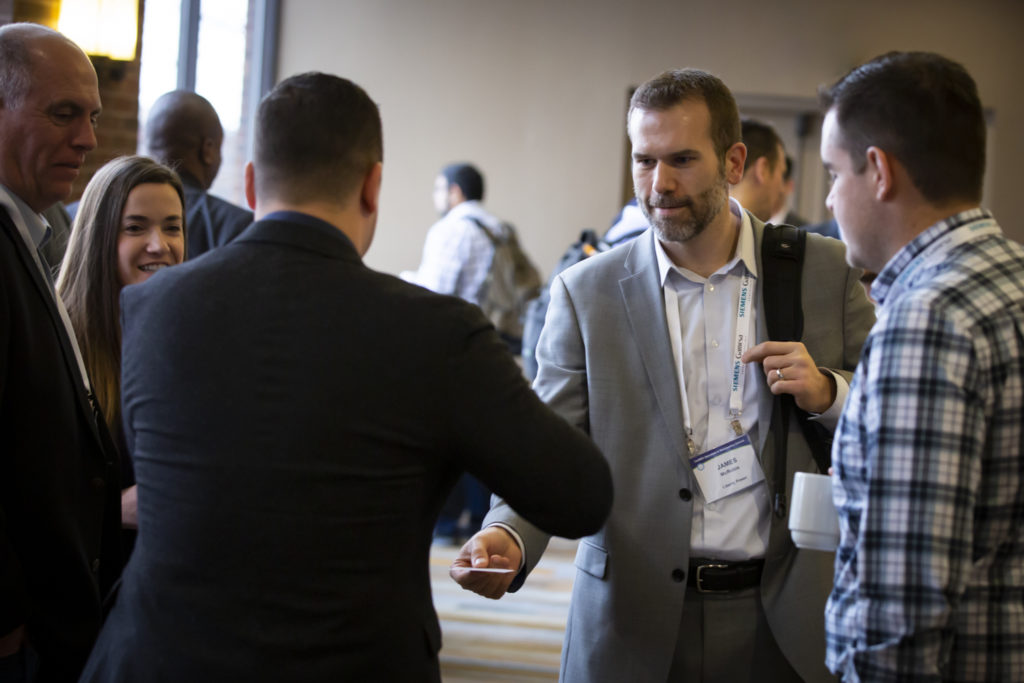 Background
-30-