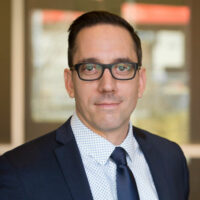 Jean-François Nolet | October 14, 2020
Although Quebec has been a leader in the development and deployment of wind energy since the early 2000s, the pace has somewhat slowed since the last call for tenders in wind energy, dating back to 2014. As different phases of the Romaine hydroelectric complex and approximately 4,000 MW of wind energy were put into operation, the demand for electricity was stagnating and efficiency measures reduced electricity demand by 10TWh, making new renewable energy projects, no matter how innovative and promising for the economy, suddenly more difficult to justify.
But the situation is evolving. And quickly, at that. Efforts to promote Quebec's green electricity as an economic advantage are coming to fruition. These efforts should be intensified with the upcoming release of Quebec's plan for a green economy. The province's electricity has become an asset for attracting industries to the province and for electrifying economic sectors. And this all has an impact on planning for the Quebec electricity grid.
In the fall of 2019, Hydro-Québec Distribution published a new version of its Electricity Supply Plan, which presents forecasts up to 2029. For the first time in many years, the public corporation is forecasting an energy deficit beginning in 2026 that is likely to grow until 2029.
Of course, since last fall, the landscape has changed dramatically due to the COVID-19 pandemic, which has affected us all and had a noticeable impact on electricity demand in Quebec. However, as of today, Hydro-Québec forecasts the impact to be limited in the medium and long term. In other words, Hydro-Québec anticipates that Quebec's green electricity will be just as sought after and popular once the economy has regained its momentum.
In the past few months Hydro-Québec led a consultation of the power generation industry in which the Canadian Renewable Energy Association and several of our members actively participated. Many respondents brought up the fact that wind energy is the most cost-competitive source of new electricity generation, while the costs of solar energy and energy storage have also dropped significantly in the past decade, making them a promising solution for Quebec's electricity grid.
The new president and CEO of Hydro-Québec, Sophie Brochu, captured the situation quite well in her remarks to the National Assembly this summer. The dams in Quebec are holding steady, accumulating latent potential, and the buyers for clean electricity will come. Hydro-Québec already sells significant amounts of electricity to its neighbours and will be able to play an even larger role in the decarbonization of electricity grids in New York State, the states of New England, the Atlantic provinces and Ontario.
In this way, Quebec's hydroelectric production will be able to serve as a giant battery to power the replacement of fossil energy production in neighbouring grids as well as the electrification of the economy and the deployment of new renewable energy projects in Quebec.
The challenge will be to find the most efficient way to meet Quebec's new electricity needs and achieve its objectives in the American Northeast. The independent production of renewable energy is very well positioned to contribute to this objective —it can prolong the lifespan of current assets in operation and offer innovative solutions at competitive prices to customers in Quebec, local and host communities and major buyers of electricity outside the province.
The future of electricity development in Quebec will be new and unique in the sense that it won't guarantee quantities of energy to one technology over another. It will instead encourage partnerships: between technologies (wind, solar, storage, hydroelectricity and hydrogen), between electricity producers and Hydro-Québec's Distribution and Production divisions. The industry is certainly facing a different world from what we have known in the past, requiring an unprecedented capacity to adapt and innovate. But one thing is for sure: the near future promises no lack of opportunities, as long as we start preparing now.
Learn more about the Canadian Renewable Energy Association and connect with our team at members@renewablesassociation.ca if you'd like to join our Quebec Caucus.