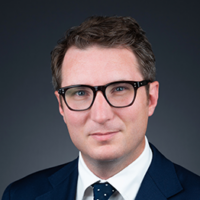 Evan Wilson | April 14, 2021
CanREA's Alberta Caucus celebrates new flexibility in AUC's Rule 007
CanREA's Alberta Caucus is celebrating a decision by the Alberta Utilities Commission (AUC) to update its Rule 007. Our members have been working with the AUC for several years to improve this Rule, which governs the application process for power plants, substations, transmission lines, industrial system designations and hydro development.
Acting on behalf of its members, the Canadian Renewable Energy Association (CanREA, or CanWEA prior to July 1, 2020) advocated for changes that would make the Rule better reflect the reality of rapid technological change within our industry.
Innovation and Obsolescence
One of the most remarkable things about the renewable-energy sector is its rapid evolution, spurred by the constant development of new technologies. While beneficial for lowering costs [see our blog on the subject here], change is happening so quickly that the approval process could not keep up, making it difficult for developers to apply for regulatory permits in Alberta.
For instance, when a wind developer applies for a permit, their plans feature turbine technologies that, while cutting edge at that time, may no longer be in production when it comes time for construction, having been replaced by an even newer, more advanced model in the interim.
Under the previous version of Alberta's Rule 007, a developer had to file for an "amendment" in their permit if they changed the model of their turbine prior to construction, essentially starting the application over from the beginning. It was an arduous regulatory process that could take months, if not years.
More Flexibility Needed
Thanks to the changes to Rule 007, a developer may now file a permit application using a "placeholder" turbine model—one that is currently available—or a "projected" turbine model—technology that is expected to become available in the short term.
If this is approved, project planning can proceed until, weeks prior to construction, the developer must submit an update confirming the final choice of technology for the project. As long as the new model does not exceed the pre-approved model in terms of turbine capacity, blade length, hub height, noise profile, or environmental impact, the project can move ahead.
A long and arduous process has become a quick and straightforward administrative procedure.
Ambitious Overhaul
In addition to implementing new flexibility measures and making Rule 007 easier to understand, the AUC also introduced a storage-facility application process, modified the permitting extension process, updated the Participant Involvement Program (PIP), and clarified the way project impacts are reported to landowners, to keep landowners, community members and Indigenous communities informed about the potential impacts of proposed projects.
These changes were part of an ambitious overhaul of the Rule 007 document from 2019 to 2021, during which the AUC consulted with landowners, community members and industry members, through CanREA (and CanWEA, originally).
We commend the AUC for undertaking the process and bringing it to fruition, and we are happy to have contributed to this innovative solution.
For More Information
Members of the Alberta Caucus will continue to be involved with this issue, receiving complete information on this regulatory change in Alberta, including a webinar that will explore the changes to the Alberta Utilities Commission's Rule 007.
Participating in Caucuses, Working Groups and Steering Committee is one of the key benefits enjoyed by CanREA members at the Advocate level and above. There are caucuses for Alberta, Saskatchewan, Ontario and Quebec, a federal caucus, and national caucuses for energy storage, operations and distributed energy resources. This engagement offers member companies the chance to do important work to determine the future of the wind, solar and storage industries in Canada.
For more information on eligibility, please contact CanREA member services at: members@renewablesassociation.ca.