Mathieu Côté takes over leadership of CanREA's National Operations Caucus, committees and working groups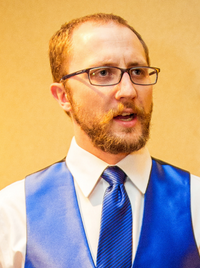 Ottawa, September 19, 2022 – CanREA is thrilled to welcome our new Operations Program Director, Mathieu (Matt) Côté.
Matt leads the National Operations Caucus, as well as all related committees and working groups focused on business and technical issues, such as asset management, site operations, health and safety, workforce development, construction, installation and decommissioning.
"I am ecstatic to return to the Canadian renewables industry by joining the CanREA team," he said. "Getting Canada to net-zero is the biggest issue of our lifetime, and to be able to move the needle on this challenge at a national level is incredibly fulfilling."
Matt comes to CanREA with ten years of industry experience, having worked for a Wind/Solar/Hydrogen developer in France in a business development role, as well for a major OEM in Quebec, Nova Scotia and the UK in Customer Relations Manager, Commercial Manager and Managing Director roles. He started his career commissioning the MAPLE Nuclear reactors in Ontario, designed to produce medical isotopes. He holds a B.Sc. in Physics from Dalhousie University. Matt is a proudly bilingual Franco-Ontarian, originally from Northern Ontario and now based in Montreal.
He replaces Phil McKay, CanREA's long-serving Senior Director of Operations, who has been promoted to a new role as Senior Director, CanREA Electricity Transition Hub. Our team is excited to see Phil drive this new initiative forward with his wealth of renewable energy operations expertise and the support of another new hire, Zhiming (Jim) Zhao, who comes to CanREA with 20-plus years of experience in the energy sector.
For more information, consult the Team page on our website.