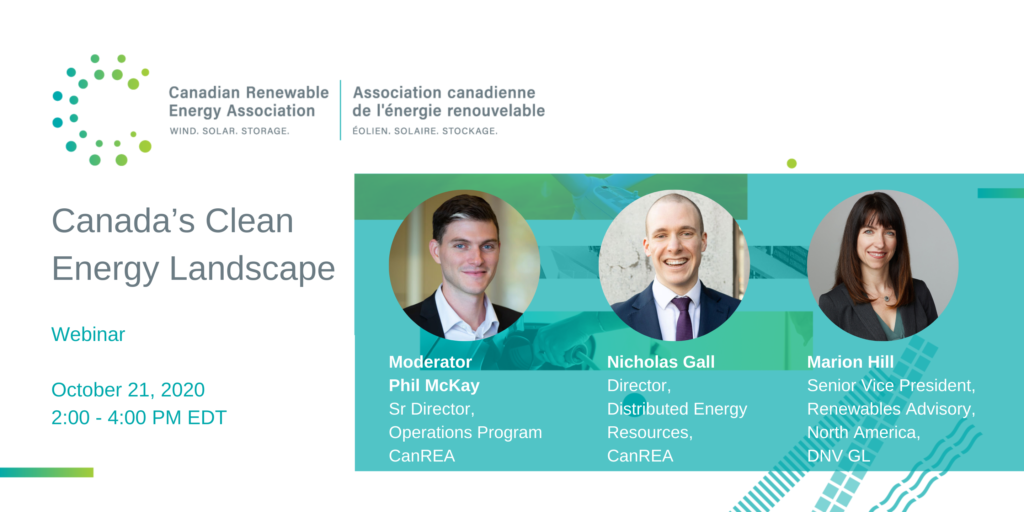 October 21, 2020
This webinar discussed key insights into the current status and future prospects of wind, solar and energy storage in Canada. The CanREA team engaged with industry leading guest speakers to shine a light on the true state of the industry in Q4 2020.
Moderator:
Phil McKay, Senior Director, Operations, Canadian Renewable Energy Association
Speakers:
Nicholas Gall, Director, Distributed Energy Resources, Canadian Renewable Energy Association
Marion Hill, Senior Vice-President, Renewables Advisory, North America, NDV GL
Missed the event?
CanREA members can access the webinar recording for free by logging into the members-only website, here.
All webinar attendees can rewatch the webinar by logging into their SwapCard account and accessing the recording, here.