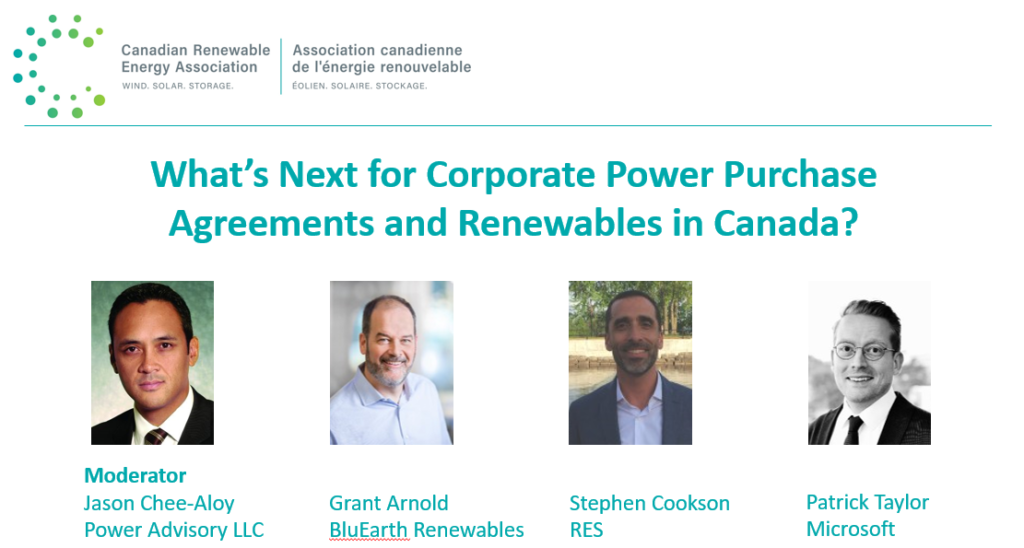 February 17, 2021
This webinar featured an insightful discussion of what can be done to enhance opportunities for continued growth of the Corporate PPA market throughout Canada. As demonstrated in Alberta, sourcing wind and solar energy directly from suppliers is an increasingly attractive option for corporations with interests in Canada. Power Purchase Agreements (PPAs) provide opportunities for corporations to hedge against rising electricity costs while delivering on their sustainability goals.
Moderator:
Jason Chee-Aloy, Managing Director, Power Advisory LLC
Speakers:
Grant Arnold, President & CEO, BluEarth Renewables
Stephen Cookson, Director, Development and Origination, RES
Patrick Taylor, Principal Program Manager, Microsoft
Missed the event?
CanREA members can access the webinar recording for free by logging into the members-only website, here.
All webinar attendees can rewatch the webinar by logging into their SwapCard account and accessing the recording, here.