June 22, 2023, 5 to 7 p.m.
Radisson Blu Toronto Downtown
249 Queen's Quay West, Toronto, Ontario
Don't miss CanREA's annual "Summer Solstice" networking event in downtown Toronto!
Did you know that CanREA is committed to securing an additional 8 to 12 GW of new wind, solar and energy-storage capacity in Ontario by 2030, representing about a $20 billion investment opportunity?
Support CanREA's work while connecting with industry leaders excited about future growth in Ontario.
Registration Fees:
CanREA members: Advance rate $75; on-site: $99
Non-members: Advance rate $99; on-site: $125
All registration fees are subject to applicable taxes.

Advance rates available until Wednesday June 21 at 5 p.m. EST.
Sponsorship opportunities – stand out from the crowd
Sponsorship opportunities are available for this CanREA Networking Event. Please contact Julie Mair, CanREA's Membership and Business Development Manager, to discuss interesting ways you can stand out from the crowd as a sponsor and showcase your company as a leader in the industry.
Event sponsors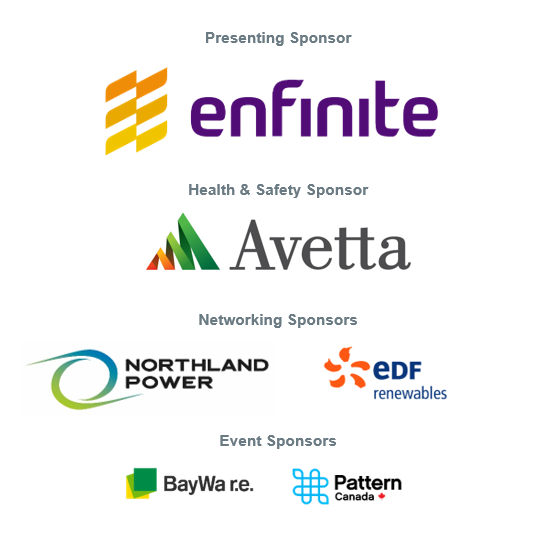 Health and safety
CanREA places the highest importance on health and safety. CanREA events follow, at a minimum, the relevant COVID-19 public health guidelines determined by the jurisdiction where the event is being held. CanREA is committed to taking the precautions necessary to ensure our in-person events provide a safe environment for all, including attendees, participants, vendors and employees.
View the entire spring series of CanREA Connects networking events here.