May 10, 2023, 5 to 7 p.m.
East of Grafton Tavern
1580 Argyle St, Halifax, Nova Scotia
The Canadian Renewable Energy Association would like to thank everyone who came out to our "CanREA Connects" networking reception in Halifax on May 10!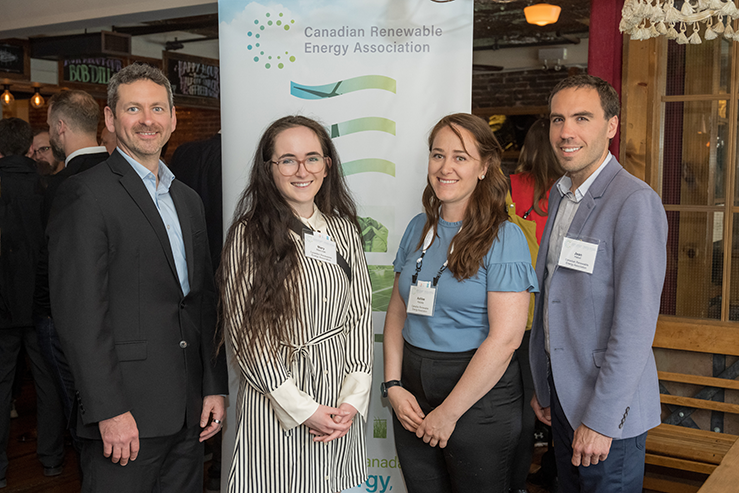 About 85 people mixed and mingled at this special, indoor/outdoor networking reception that attracted energy innovators, business leaders and influencers with an interest in growing the wind energy, solar and energy-storage sectors in the region.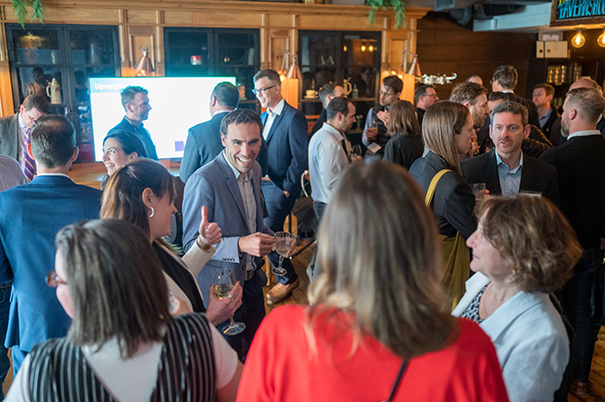 It was a wonderful evening, filled with lively discussion around the exciting new opportunities for renewable energy in Atlantic Canada.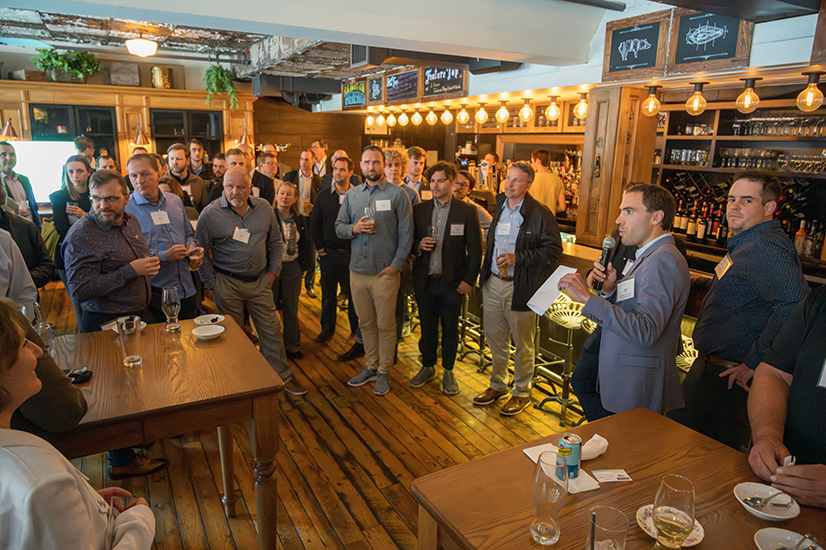 Sponsorship opportunities – stand out from the crowd
Sponsorship opportunities are still available for upcoming CanREA Networking Events this spring. Please contact Julie Mair, CanREA's Membership and Business Development Manager, to discuss interesting ways you can stand out from the crowd as a sponsor and showcase your company as a leader in the industry.
Event sponsors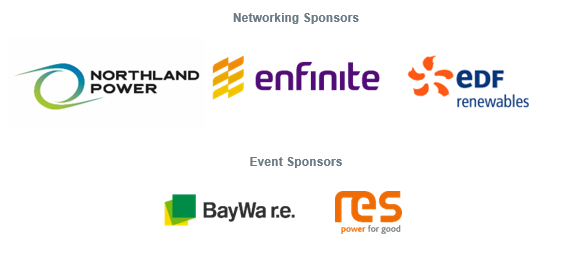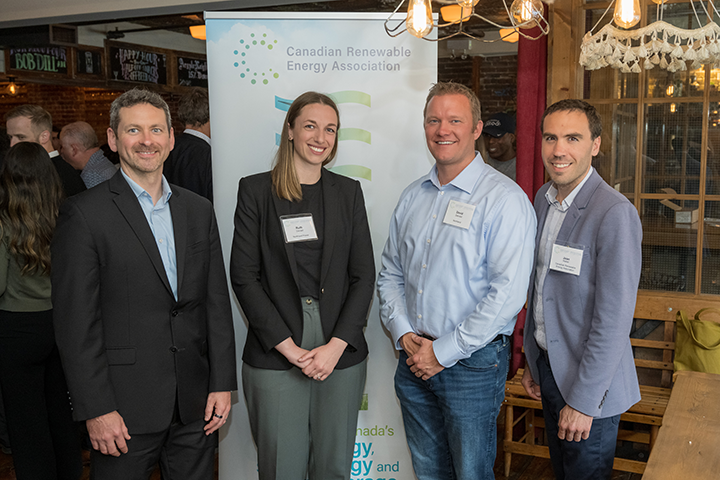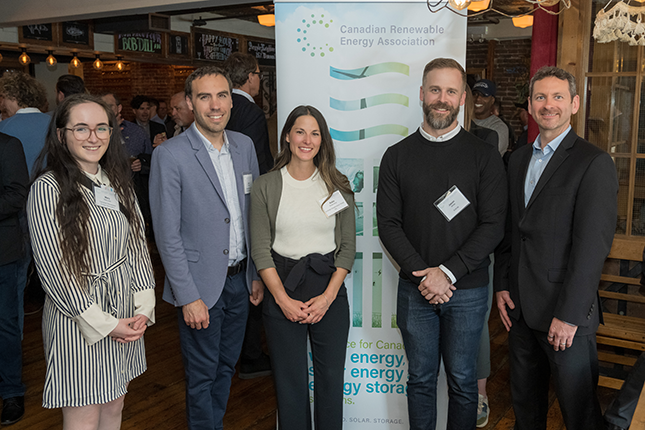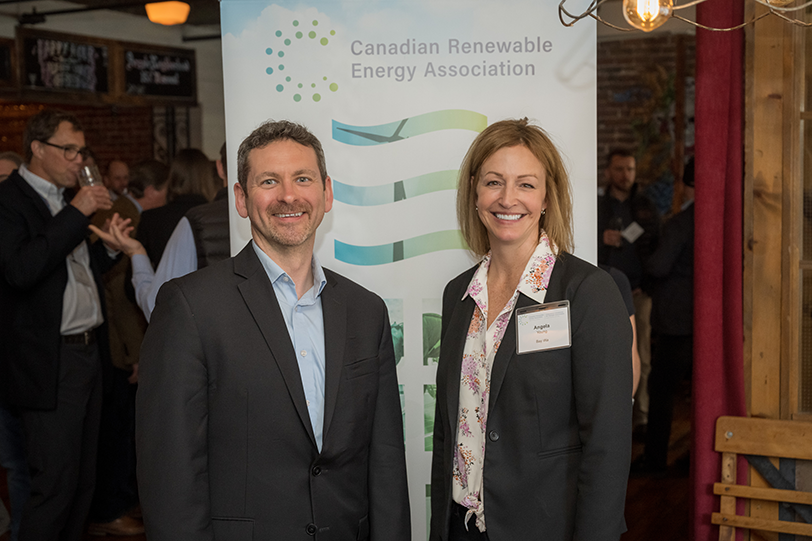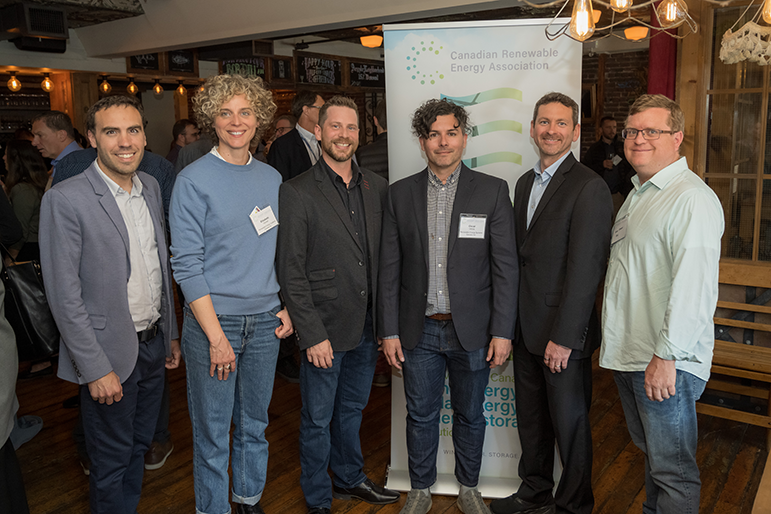 Health and safety
CanREA places the highest importance on health and safety. CanREA events follow, at a minimum, the relevant COVID-19 public health guidelines determined by the jurisdiction where the event is being held. CanREA is committed to taking the precautions necessary to ensure our in-person events provide a safe environment for all, including attendees, participants, vendors and employees.
View the entire spring series of CanREA Connects networking events here.