Welcome to the Canadian Renewable Energy Association Members-Only Portal

Here you can access exclusive member-only resources and gain admin access to your member account. Please note only one representative per company is assigned as the member administrator.
[rcp_group_is_owner]As a group owner, you'll be able to view your organization's member list and add new members. To review or renew the status of your organization's membership click here. [/rcp_group_is_owner]
Registration now open for the CanREA AGM
Join us on November 10, 2021, for the Canadian Renewable Energy Association (CanREA) Annual General Meeting (AGM). Starting at 2:00 p.m. EST, we encourage all CanREA members to register for this event to hear a summary of CanREA's key activities and future plans as well as the final results of the CanREA Board Elections.
Exclusive CanREA member webinar
This is an exclusive webinar for CanREA members, in which President and CEO, Robert Hornung, will present the content of CanREA's 2050 vision and answer members' questions. He will also discuss the priority actions CanREA is taking to pursue the implementation of the vision, and outline how members can support these efforts.
Business Opportunities
Government of Nova Scotia – Low Carbon Communities program funding available
The Low Carbon Communities program helps communities develop and advance innovative solutions in building efficiency, clean electricity and clean transportation. You can submit an Expression of Interest until 15 November 2021.
Please click here for more information and how to apply.
---
BDC Capital IP-Backing Financing Opportunity
BDC Capital IP-Backed Financing is a patient and highly-customized financial solution to help Canadian companies rich in intellectual property and intangible assets grow and compete globally. Launched in July 2020, the $160M fund is looking to make both debt and equity investments of $3M-$10M. Furthermore, the fund's team members will be on hand to facilitate access to IP expertise and advice to help further develop your IP strategy.
Please click here and here for BDC contact information and to learn more.
---
Our partner, Electricity Human Resources Canada (EHRC) provides a suite of resources and programs to make a real impact on your human resources challenges.
Their student work placement program, Empowering Futures Program, is aimed at preparing students for the future of work by creating work-integrated learning opportunities in electricity with subsidies of up to $7,500 per student.
If you are interested in this program, please view the EHRC website for more information.
Policy Highlights
Our installed capacity list is now available. Download the file here.
---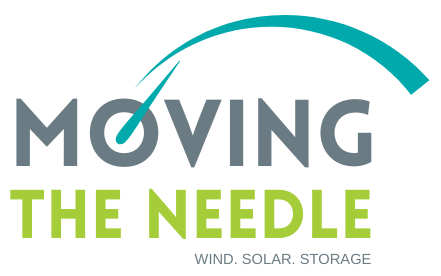 Read how CanREA is "Moving the Needle" for the industry. Subscribe to our exclusive newsletter for updates on policy and advocacy initiatives.
View our October newsletter and get up to speed on CanREA's policy highlights.
---
Stay Involved
Our caucuses and committees are the primary policy development bodies within the Canadian Renewable Energy Association.
Several of our caucuses focus on policy relating to front-of-the-meter (FTM) renewable generation and FTM energy storage, while additional caucuses focus specifically on policy relating to behind-the-meter (BTM) renewable generation and BTM energy storage, and on industry-wide operational issues.